How do you build an MVP and not die trying?
Learn how to build an MVP from a technology perspective by deep diving into a real-life startup's past mistakes.
Pranav Maranganty will share his personal experience working in a struggling startup by focusing on the key stakeholders: CEO, CTO and Investor, and the choices they made.
Scan the QR Code below for more detail: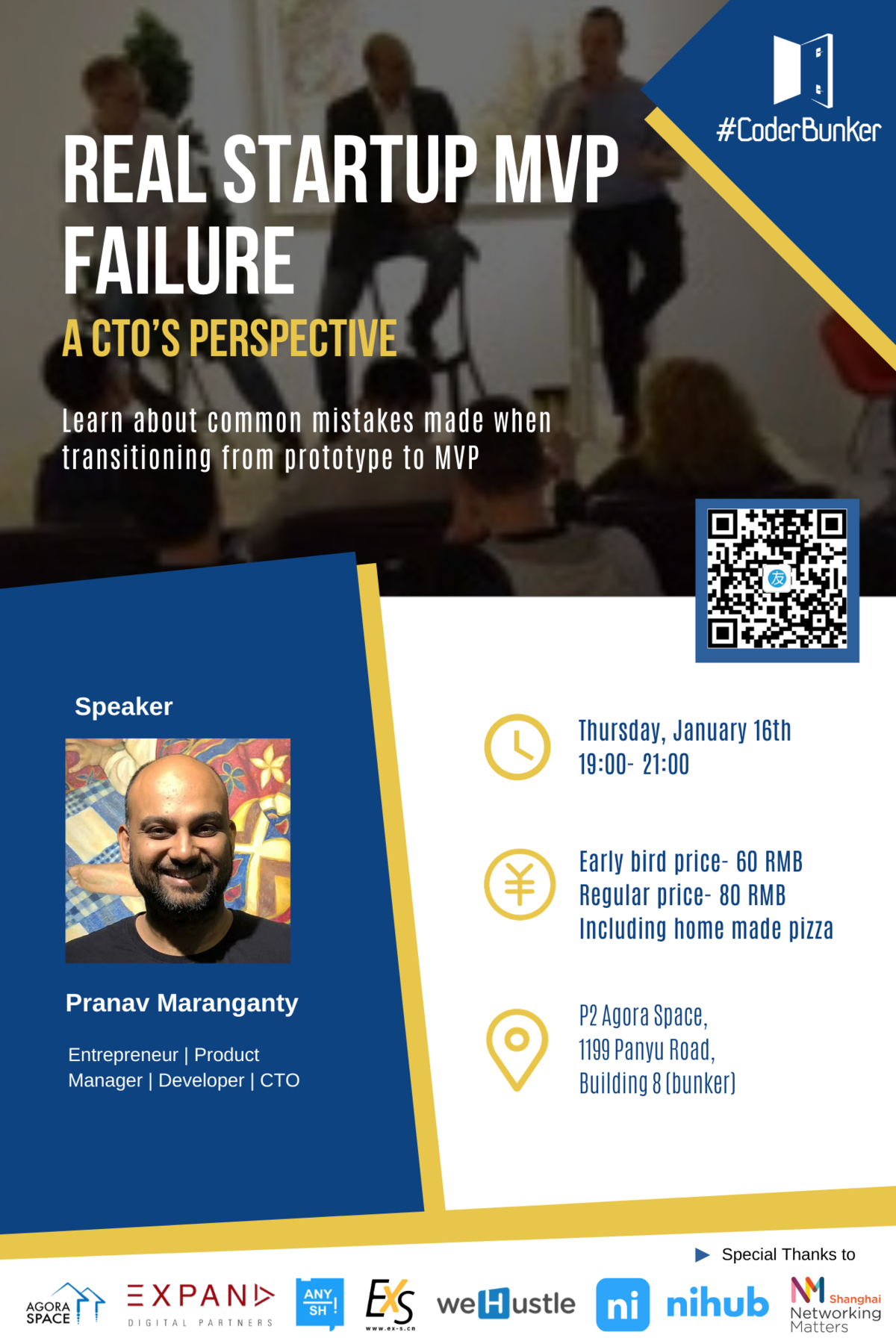 It is no easy task bringing a product to market, there are many risks and expenses involved. Developing a Minimum Viable Product (MVP) is a practical solution to reduce the risks associated with launching a product. An MVP is the simplest version of the product that is used to test the underlying assumptions of a business model. In the case study you will learn about the complications that arise when developing a MVP.
In this case analysis, Pranav Maranganty describes his personal experience working with a startup, his involvement in tech development, and issues faced while developing an MVP. Pranav will discuss the role of decision making by key stakeholders in the development process. Through reflection on his personal experience he will teach you how to mitigate the impact of common problems as they arise and how to take advantage of opportunities.
Agenda
19:00 Talk Starts
20:30 Questions
21:00 Finish