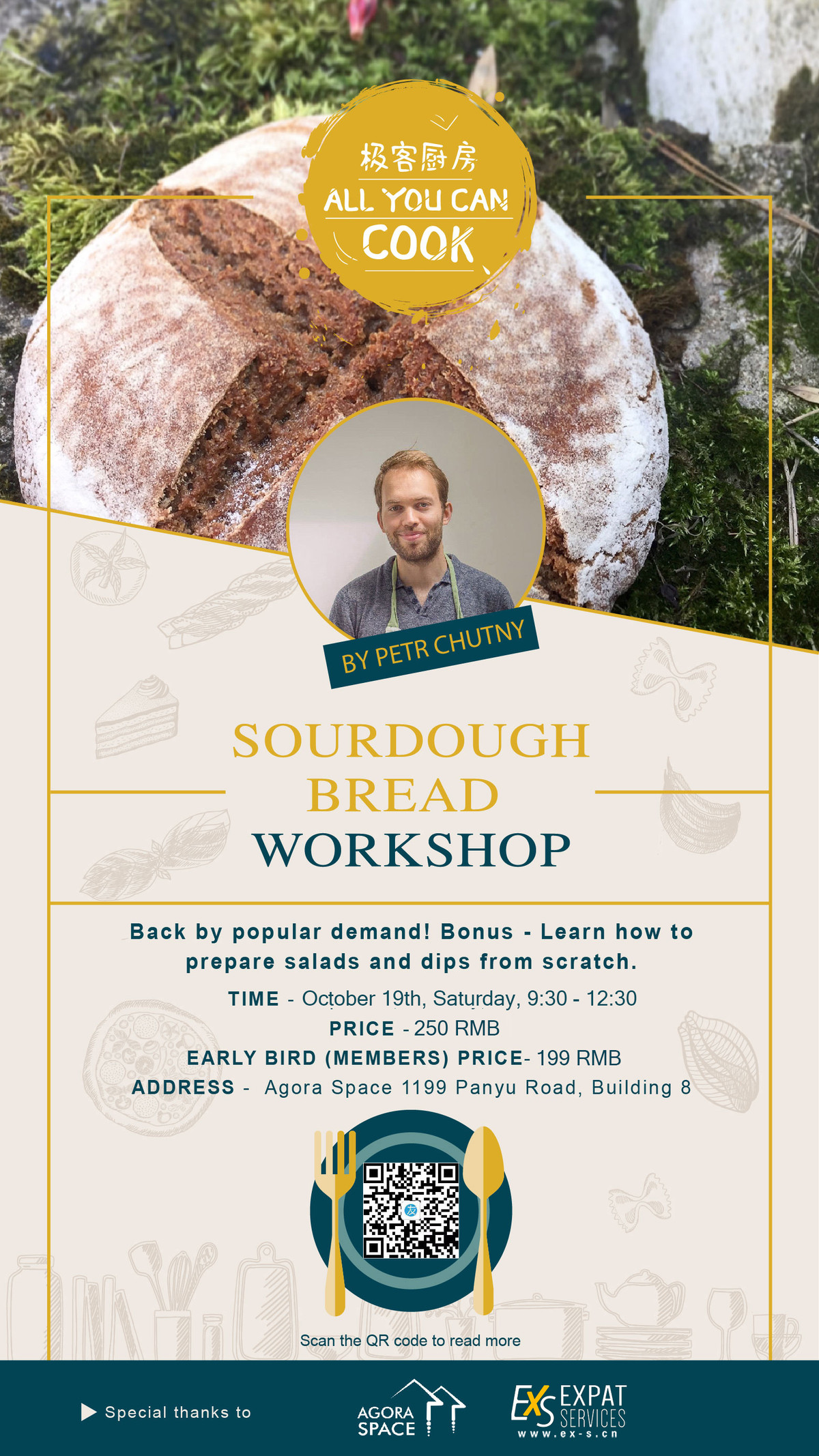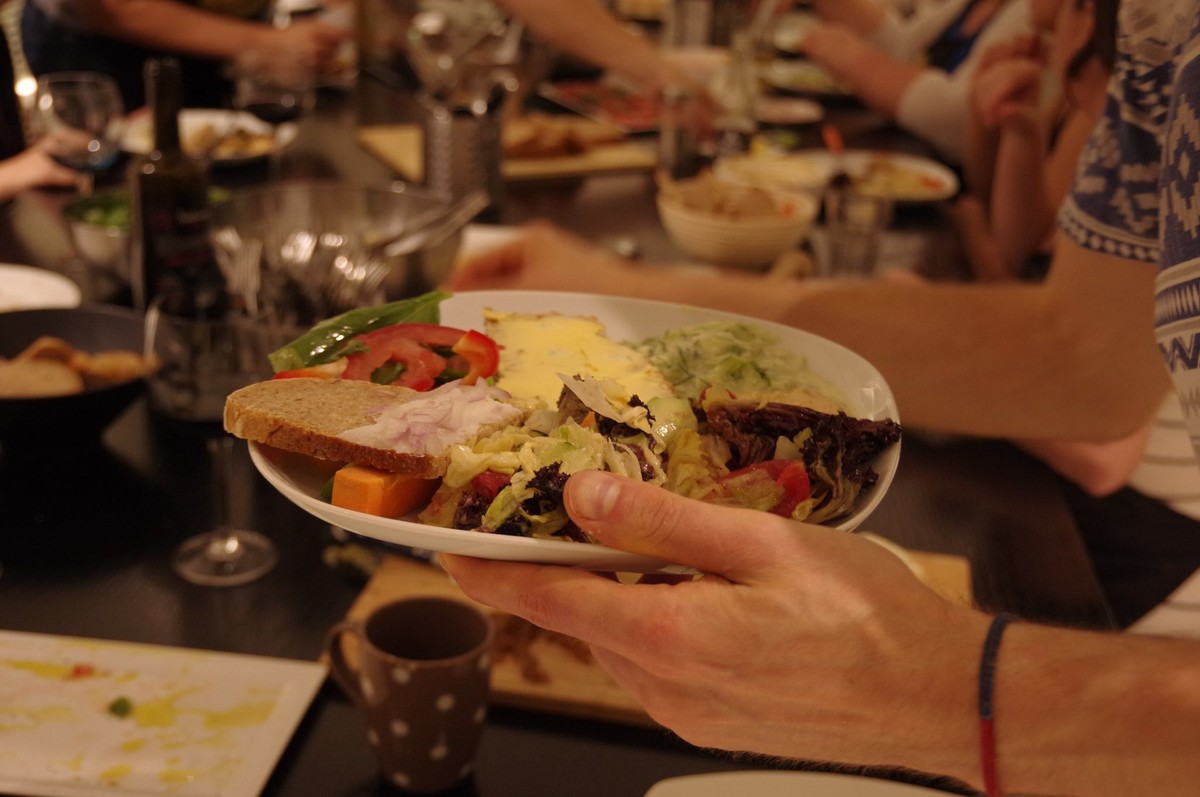 Due to public demand, Sourdough Bread Workshop is back! August 25th, at Agora Space! Don't miss this opportunity to learn how to make bread without the anti-nutrients that make every kind of bread difficult to digest. Chef Petr Chutný from the Czech Republic, will teach you how to make a sourdough bread using only flour, water and salt.
TIME
Saturday, October 19th, 9:30AM - 12:30PM
Foodies get together, cook, eat and chill.
Bring your friends and families, enjoy traditional recipes from around the world and authentic tasting experience.
We will host workshops almost every month, join fellow friends and cooking lovers.
LOCATION
Agora Space, Building No.8 Underground, Panyu Road 1199, Shanghai